SEO RANKING CHECKER
Checking the ranking of your own website is what many website owners do but probably even more do not and that is a pity unless they are not really interested in search engine ranking.
Writing and writing might be sufficient for them and being on the first page is less important.
Another reason is probably the costs of purchasing a SEO Ranking Checker license.
There are ways however to pay less or better go for a Cheap or perhaps a FREE SEO Ranking Checker.
CHEAP RANKING CHECKER
The cost to purchase a license can be indeed way too much especially when you do not intend to do a lot of Search Engine Optimisation on your site but only want to know the position of pages you wrote.
However, as a website owner it should be something very common to check the rankings and not just the visitors through Google Analytics or the Facebook or WordPress followers.
Many bloggers out there are typing a lot without thinking how to optimise their articles. In one way I can understand that, these bloggers write from their experience, their passion in their own niche but not from search engine optimisation or ranking standpoint.
And that is still all fine because many people never have the intention to start earning money with their site. You might see the occasional Google Advertisement but that is not really earning money for a living if you have not much traffic.
When you start earning money with your site then it is a different ballgame because suddenly you have competitors that also make money and when they are on page 1 and you are on page 2 then simply, they have more visitors and potentially make more money then you.
TRACK YOUR RANKING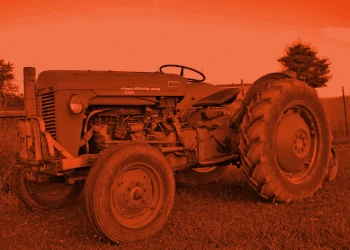 A SEO Ranking Checker is important so you can see if your pages are going up or down in the search engines and if possible, even compare with your competitors using the same keyword(s) as you.
There are many free SEO Ranking Checkers out there and you can choose any of them and get bombarded with emails and advertisements that you just do not see your own rankings anymore.
That is the disadvantage of FREE SEO Ranking Checker however there are other ways.
RANK IN THE CLOUD
All these FREE tools are in the Cloud and by default software running in the cloud have expensive subscriptions. This has a lot to do with the hardware and the maintenance but it is the way it is.
There are however ways to get around that and use a FREE SEO TOOL "forever".
RANKCHECKER
SEO PowerSuite RankTracker is a tool that you can download and use for FREE. The FREE version does have less features than the paid Professional and Enterprise versions but the initial question will be do you really need these additional features?
I already wrote about the differences between the SEO PowerSuite version and that also for each of the tools, Website Auditor, SEO PowerGlass, RankTracker and LinkAssistant.
One of the main issues will be the saving of your rankings in a file upon which you can close the opened SEO PowerSuite tool.
With the FREE version closing the tool means that you lose the data but be smart there are ways around that.
MY PERSONAL SEO POWERSUITE ENVIRONMENT
My Personal SEO PowerSuite situation.
I personally have the SEO PowerSuite Professional and I pay for that and that is because I use it for clients. I create my own reports but have multiple clients but if I only had my own website than the FREE version would be sufficient.
Let me explain my situation.
Clevo: 17-inch screen, I5 processor, 8GB memory, Window 10
Origin: 17-inch screen, I7 processor, 32GB memory, Windows 10
HP desktop with 21-inch screen, I3 processor, 12GB memory, Ubuntu desktop
On all machines I have installed SEO PowerSuite but I cannot run the tools simultaneously. I only run it on 1 machine but I can have for example RankTracker on one machine and LinkAssistant on another machine.
I can schedule a RankTracker job on the HP and let it run and do my daily work with LinkAssistant on the Clevo and have another job running on the Origin.
I do have the Professional version so I can save the files in the SEO PowerSuite Cloud, Dropbox or locally but because I want to share the data between my different computers I do use the PowerSuite cloud for client data and I also have Nextcloud running on a machine for my own local data.
ALWAYS ON IS THE SOLUTION
The solution to keep using the FREE version if you do not need the additional features the paid versions give is to have one computer always on.
With Remote Desktop which I have on the Windows and Linux machine I always can connect to a machine where a job is running.
In case I only had the FREE version, I would run SEO PowerSuite on a Windows or Linux machine that just never switches of. Let it run and use a remote desktop connection to connect to that particular machine.
RECOMMENDATION
Yes, the RankTracker FREE version has disadvantages but the features that you need for tracking the rank of your webpages in the search engines can easily be done.
I have used a few SEO tools in the past but as SEO PowerSuite is exactly what I need for myself and my clients, I have no doubt that it will benefit you too.
Do not hesitate to contact me if you have any questions. I am happy to help.