WEBSITE SEO AUDIT SERVICE
Often I get asked the question if it is necessary to audit a website because it just looks all fine.
It is indeed a good question because why would you spend money on something that looks great.
Your website might look stunning with fantastic graphics and high-quality content and that is what visitors see and they love you for that but unfortunately, it takes "ages" for your website to load.
This might be because the images are big or just a crappy infrastructure, whatever it is, you loose visitors only because the health of your website is lacking and for that a website audit can be a great benefit.
A website SEO audit service is part of the work that I do. Using one of the better if not the best SEO Audit Tools out there gives me the information about any website that include an overview of the website pain points.
The infrastructure of your website needs to be top-notch and that is why I a website health check is part of the services I offer to small businesses.
A healthy website having no errors, loading within 2 seconds is the norm. Your website should not give any errors and for sure no errors that visitors see like these 404 errors or even worse 503 errors.
Maile Ohye of Google said in 2010
Quote: "Akamai has a threshold of 2 seconds for eCommerce site although Google itself aims to have a site loaded under half a second."
John Mueller said in 2019 YES to the question "Speed is definitely a ranking factor?"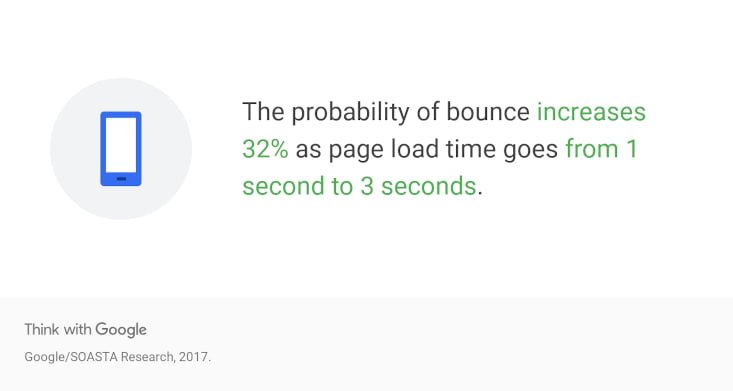 Just think about it. If the landing page loads in 3 seconds, one third of potential clients have already moved on to your competitor.
Yes, it is true, people are not patient enough but the customer is king and when they leave because it just takes too long before they can see your site then potentially you lost money.
ANALYSING THE SITE STRUCTURE
An important but often overlooked ranking factor is the technical search engine optimisation process. This is a technical audit where the structure of the website itself is audited.
When you look at your website from Googles point of view or basically from any search engine than their clients are the searchers and they want fast and optimised websites.
The main problem is for business owners like you that you have absolutely no clue what the technical aspects are of your website. Most likely the website has been built by a 3rd party or you have been using one of the free website builders but is your website really optimised?
The structure is not having a nice layout with menu items on the top and submenu's and finally pages.
It goes much deeper than that. Yes the menu structure is important to understand but also how all pages are linked that includes the "authority" of each page.
It is not just the XML-Sitemap and the Google Analytics or robots.txt but also the optimisation of all the images, not just the images on the home page.
Call me now and I run the website technical audit and we can discuss the results.
Page Availability – Checked are the page code because we do not want to see any errors like 404s, but also if there are any broken resources or pages that are not indexed
Mobile Friendly – More and more people use the mobile to search on the internet and for this your website need to be mobile friendly.
Encoding and Technical Factors – The audit will check if there is a mixture between http and https, your site might be https however there can be internal links (images) or external links where a connection to http is setup, we check on multiple canonical URLs and also if there is any conflict charset usage between the webpage and the one you intend to use.
URL – It is best avoidable to use dynamic URLs but also the length of the URLs has its limit.
Links – The number of broken links, number of links per page and if there are "dofollow" links on the page.
ANALYSING THE CONTENT
The quality of the content is an important factor to keep visitors engaged and I will help you to achieve that goal.
I will execute a content audit using a WebSite Auditor to make sure that your content is following the search engines guidelines because you do not want to be penalised and lose ranking.
Quality content is content that you have researched, not just a story of a few hundred words.
Show that you are the expert in your field and with that comes quality content and with the right SEO techniques your site and your pages will rank very well in the search engines.
Title – The keyword must be in the title but the length of the title should not go over the limit next to multiple title tags which are all "bad" for ranking or better "good" for penalisation.
Meta Tags – Keywords should be in the meta tag description where the meta description length should not exceed the limit.
Body – There should not be too many keywords in the body to avoid keyword stuffing but also not too less to avoid the robots to understand what the page is all about, the number of words in the body are for great debate but quality is more important than quantity however a 2000 word article of high quality will do remarkable well in the search engines, the usage of header 1, header 2 including keywords where some keywords in the body can be in bold or italic helping the robots to understand the content and the topic of the page.
Images – All images should have an ALT tag describing what the image is about and that ALT tag can include keywords but be aware of keyword stuffing.
Markup – Structure Data Markup helps the search engines to better understand the structure of the data next to that Social Media is important, you want to be sure that visitors can share your content on social media and you do that with a proper setup of Open Graph.
LOCAL AUDIT
The local audit is a combination of page content audit and the backlinks but focusing on websites in your community.
Talking to you will give me the understanding who you are targeting to become your customers and once we know that we can direct all the efforts to the audience you are focusing on.
This way we save you time and money by sending you only local people who are really interested in your products and/or services.
SEO HEALTH CHECK
Checking the health of your website should be done regularly and not just once.
I will run a regular technical audit and content audit health check on your website which can be monthly, bi-monthly, quarterly or any schedule you would like.
Contact me to discuss the options and the state of your website today. Your competitor is not waiting for you.