Generate your text-to-speech to a human voice
Text to Speech and Video with Real Humans
Multi-Languages Voices
Read Aloud Text to Speech Service
Have your text spoken using our read-aloud text to speech service which is the perfect way to get your text spoken in multiple languages. With our powerful tool, we can easily convert any text into a voice recording that sounds natural and clear.
We even go a step further by adding a humatar who will speak your text aloud and when you watch the lips, then it is clearly in sync with your text.
This makes it our text to speech service for explainer videos, business videos and much more where you want your text spoken for an affordable price.
Real Humas speaking your Text in Your Video
The Humatar Text to Speech service brings a new perspective on online engagement.
The ability for avatars or humatars to talk at length about what you want will make all of those interested in your products or services come running to you like there's no tomorrow!
People who prefer an Avatar over a Humatar can have one with life-like human spokespeople speaking YOUR text. You can engage your visitors in a whole new way.
Bringing an Avatar's personality to live with their natural voices for added effect, the engagement with your prospects on all your platforms will skyrocket!
The Humatar is not a robot they are real humans having emotions and saying what you want them to say. This is a game-changer for your website, a game-changer for your videos.
Just imagine Black Friday and the Humatar tells your visitors all about that deal, where to get that discount, it is not just a boring advertisement, no, it is a real human helping the visitors to get that great deal and for your business a perfect sale.
Engage with your audience, make your site come to life.
This way you will convert more traffic and get more leads, a leads generating solution for your business.
Why would you use a Humatar?

Well, of course, you can hire an actor and spend a lot of money for this actor to speak your text. You obviously, can do the recording yourself, with your camera, your own equipment but what is the cost of that? And then we do not even speak about the technical knowledge you need to have when recording voice but especially video.
It is not easy to create a high-quality talking head video and therefore many businesses just do not do it. The time and the costs are not very healthy to the return of investment.

With over 20 high-quality humatars to be shown in full profile or in a circle.
Search for a voice-over that suits your project. This takes time and is expensive.

We have numerous high-quality and absolutely great voices in many languages.
Any mistake means that it takes much more time to record again, have the same set-up, hire that same voice-over and hopefully the voice-over has time and no other jobs to do.

In a matter of minutes, corrections are made, in a matter of minutes, multiple demos can be created for you to choose.
It becomes even more interesting when you have multiple languages, this means multiple voice-over shoots, multiple voice-over people unless they are multi-lingual but still, it might become more and more expensive. All the issues mentioned above will be multiplied.

One script translated into over 60 languages generating multi-lingual videos for your multi-language website and videos.
Change in mood
With an actor, you are "stuck" with the mood of the actor unless you hire the actor again and your budget is going through the roof.
We have an Avatar as a solution but they lack the connection that we humans love unless you would like to see this cartoonish character, which is fine, then please have a look at our 3D Avatar solution especially in combination with the chatbot.
What is in for you?
Besides an easy set-up, and a really engaging factor for your website, you can think about
Text to Speech Working Process
Hiring an actor takes a lot of time. The hiring process including the selection process can take weeks, if not months and time is money therefore extremely expensive.
We have dedicated Humatars and have already selected the best faces to be your spokesperson.
Therefore, you only need to select the Humatar and the voice, create the text and we do the rest.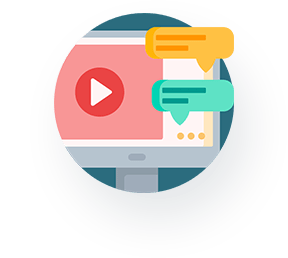 Create the text for the Humatar to speak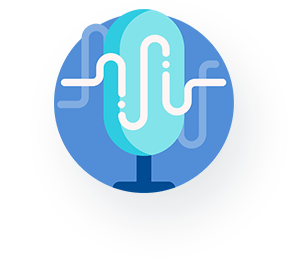 Create your own Call to Action
Upload a small script to your website/webpage
Voices
We have thousands of voices in many languages for example "text to speech British Accent" voices. If English is not your preferred language, then we can choose German, French, Spanish, or any language that we have available.
And the interesting part is that our humatar actors can really speak these languages, you will see that they lip-sync.
These are the current Languages
Arabic
Bengali (India)
Bulgarian (Bulgaria)
Catalan (Spain)
Czech (Czech Republic)
Cantonese (Hong Kong)
Chinese (Hong Kong)
Chinese (Mandarin)
Croatian (Croatia)
Danish (Denmark)
Dutch (Belgium)
Dutch (Netherlands)
English (Australia)
English (Canada)
English (India)
English (South Africa)
English (United Kingdom)
English (United States)
Estonian (Estonia)
Filipino (Philippines)
Finnish (Finland)
French (Belgium)
French (Canada)
French (France)
French (Switzerland)
German (Austria)
German (Germany)
German (Switzerland)
Greek (Greece)
Gujarati (India)
Hebrew (Israel)
Hindi (India)
Hungarian (Hungary)
Indonesian (Indonesia)
Irish (Ireland)
Italian (Italy)
Japanese (Japan)
Korean (South Korea)
Latvian (Latvia)
Lithuanian (Lithuania)
Malaysia (Malay)
Maltese (Malta)
Mandarin (China)
Marathi (India)
Norwegian (Norway)
Polish (Poland)
Portuguese (Brazil)
Portuguese (Portugal)
Romanian (Romania)
Russian (Russia)
Slovak (Slovakia)
Slovenian (Slovenia)
Spanish (Argentia)
Spanish (Columbia)
Spanish (Mexico)
Spanish (Spain)
Spanish (United States)
Swahili (Kenya)
Swedish (Sweden)
Tamil (India)
Telugu (India)
Thai (Thailand)
Turkish (Turkey)
Ukrainian (Ukraine)
Urdu (Pakistan)
Vietnamese (Vietnam)
Welsh (United Kingdom)
Convert your Powerpoint or Google slide presentation to make it more engaging.
Interested in our Text to Speech Humatar Services?
Contact us today to discuss what we can do for you.
We do not spam because we do not like that.