Keenclick Digital Agency
Boost Your Conversions with Our AI-Powered Chatbot!
Transform your business with our sophisticated chatbot technology
Digital Lead Generation Agency for small and mid-sized Businesses
As a business owner, maximizing your reach to potential clients is crucial. Transforming website visitors into viable leads and ultimately happy, paying customers can be challenging, but this is where Keenclick steps in.
Keenclick is a Digital Lead Generation Agency specializing in chatbot services for small and mid-sized businesses. Our unique approach allows us to convert your website traffic into valuable leads, paving the way for business expansion and revenue growth!
Our chatbot service includes a captivating promo video designed to engage your audience and provide them with an interactive experience. This video isn't merely an add-on; it's a strategic tool that works symbiotically with our chatbots to boost lead generation and conversion rates.
With Keenclick, you are not just getting a service; you are getting a partner committed to your success. Our clients love us because we excel at what they need most – driving sales and growing their business!
Experience the Keenclick difference today and watch as we transform your website traffic into a thriving customer base!
We get you more leads!
Chatbot
Immerse your audience in an innovative and interactive experience with our 3D Avatar Chatbot services. Elevate your business to new heights by integrating a chatbot into your website – one of the savviest decisions to keep your customers engaged longer, transforming potential leads into loyal customers.
Imagine reaching out to a global audience effortlessly. Our multilingual chatbot breaks all language barriers, connecting you with diverse customers from all corners of the world.
What's more? No matter the hour, our chatbot is at your service 24/7, ensuring that your business never misses an opportunity to close a sale.
Ready to revolutionize your customer interaction?
Reach out to us today and discover how our 3D Avatar Chatbot can redefine your business landscape!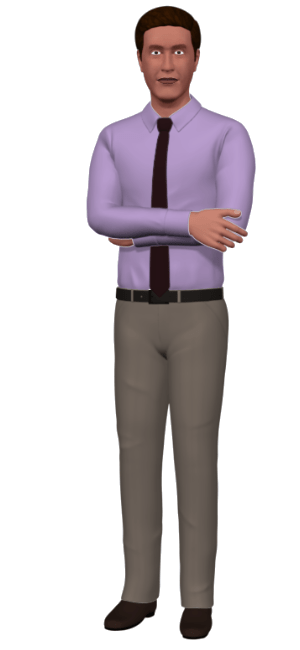 Our Clients
"The Chatbot is the Cheapest Salesman"
Text to Speech
Our text-to-speech services are your golden ticket to unearthing colossal business possibilities. With an array of captivating voices available in a multitude of languages and dialects, we're offering you the power to reach a global audience. But that's not all – our services also allow you to repurpose videos across numerous languages, giving your content an unprecedented reach.
Plus, our unique 'humatars' will infuse your videos with an added dose of professionalism and entertainment. So, what's the hold-up? It's time to supercharge your videos and take the world by storm!
Promo Video
Promo videos are a compelling communication tool. They can foster trust, credibility, and relationships with prospective and existing clients.
A well-crafted promo video can help your chatbot service stand out from the competition and draw in new leads. However, creating such videos can be costly and time-consuming. That's where our Chatbot Service Promo Video comes in.
This cost-effective, user-friendly video creation tool assists you in producing top-tier promo videos that generate leads and boost your chatbot service usage.
With our technology, you can design engaging, informative promo videos that seize your audience's attention and convert them into users of your chatbot service.
So why not give it a try? Start crafting lead-generating promo videos today with our Chatbot Service Promo Video!
Talk to Us
Contact Keenclick Digital Lead Generation Agency today to start a successful relationship converting your website visitors to leads into happy paying customers.