Keenclick Digital Agency
Generating Leads
for local small & mid-sized businesses
Digital Agency Generating Leads
We are a lead generation agency generating leads for local small and mid-sized businesses.
The leads we generate for your business come through a variety of services like SEO, video marketing and our chatbot.
The technology we use is engaging and of high-quality serving you and your clients and the main part is that the retention rate on chat and video is so much higher than using conventional method and running 24×7.
Contacting a lead generation agency will be the first step for your sales to become busy to turn the prospects into happy paying customers and is not what we all want?
Chatbot
Our Chatbot Services will bring you many leads due to the high retention rate.
3D Avatar Chatbox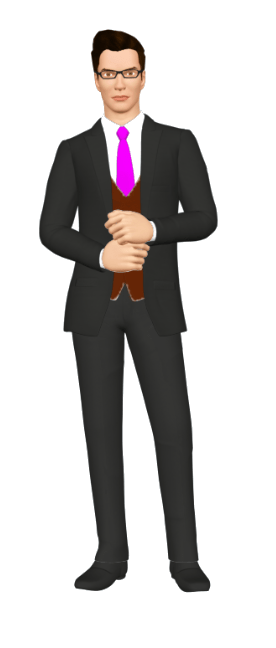 The retention rate of a chatbox is enormous and in simple terms, the 3D Avatar with the chatbox will be your best salesman. The cost of running 24×7 and that every day of the year is a no brainer when leads are generated and turned into happy paying customers.
An avatar video or your own video telling your sales pitch about your business and why the visitor should buy a service or product.
How about guiding the visitor through your sales process with the end result of a purchase, which will be another sale for you.
The Chatbox can "chat" with the visitor in their own language when you are not online. Many clients have said
the Chatbox is the Cheapest Salesman

Many clients
The chatbox is a 24-hour service that gives you the opportunity to get more prospects, gathering information like name, telephone number and email address is directly sent to you via email, next to online bookings and much more.
Just visit our page Lead generation Chatbox to learn all about this chatbot service and the opportunity it gives for your business.
And do not forget, your competitor might already have a chatbox on their website generating leads for them.
Search Engine Optimisation
Our experienced SEO Expert provides Freelance SEO Services for your website. Website Audit, Keyword Research, Competitor Analysis, Link building. In all SEO area's we use our knowledge to your benefit.
increase the visibility of your website in the search engines,
increase the numbers of leads for your business,
rank your website higher in these same search engines.
Being a Freelance SEO expert my work is totally focused on your needs, bringing leads to your website by increasing the position of your website in the search engines for organic search. The higher the ranking position on the search engine result page the more traffic is coming your way and that results in more leads and more revenue for your business.
Your competitors already beat you in the search engines but it is not too late to turn it around.
Video Marketing Services
People often think of Google and Bing, but YouTube is a very large search engine and having a top-spot in the video search engine brings you leads. YouTube is a lead generator and perhaps currently smaller than Google Search engine, more and more videos are uploaded on a daily basis.
People do hardly read anymore, they rather see a 30-second video or a 5-minute video than a 2000 word page. Reading seems to be hard but when your audience watches videos then be part of it.
Video creation and marketing can be expensive but through our technology, we make it affordable.
We market that video generating the leads your business needs.
As an example, just have a look at a video of a Dog Massage business.
Why are SEO and local SEO Important to my Business?
The Internet is a great place for nearly free advertisements where your website is your business card to the outside world who are interested in your services or products. An unlimited number of visitors, an unlimited number of leads and this all to generate more revenue for your business. More people to reach out to than ever before although not all might be interesting for you.
How do I know if my website has issues?
The best way to find out if your website has an issue is to run a website audit.
How do I understand the competition?
Competitor Analysis is the process and part of SEO to "spy" on the competitors. This process gives a great understanding of the competition in keywords, backlinks and much more that is needed to be able to beat them in the search engines.
How many Keywords do I need?
The number of keywords is not really relevant because we look at only quality keywords. The interesting part is that when your site is running for a while many keywords will be seen in Google Search Console.
How many links do I need and where can I get them?
It is better to have backlinks from high-quality authoritative websites than many links from "crapy" sites therefore the number is less relevant compared to the quality of the links.
Is video marketing lead generation working for my business?
There is no reason why video marketing would not bring you any leads. Video search engines are a good source of information used by billions of users worldwide.
Is a Chat Service really necessary?
Many websites use a pop-up to get the email address of a visitor but they are often clicked away. Our Chat Service keeps the visitor engaged and gives you the information this visitor is looking for. And all you need to do is contacting the prospect and turn that lead in a customer.
Send Keenclick the Lead Generation Agency Your Questions
These were just a few questions but you might have many more about our SEO, Video Marketing or Chat services generating leads for your business.
Contact Keenclick the Lead Generation Agency today to start a successful relationship bringing you high value(d) customers.