Whiteboard Explainer Animation
The creation of a whiteboard explainer video is part of our whiteboard animation video services. There are good reasons to have a whiteboard explainer animation to tell your audience about your product.
It is a great way to explain to your audience your product or service in more detail.
It is a great way to give information about a certain topic with spoken text using one of our Artificial Intelligence voices and a hand that draws on the board or another effect.
The options are limitless.
Just watch the White Board Explainer Animation Video that is posted on YouTube.
The text here in this blog is roughly the same as the spoken text by the AI Robot and yes, some people do not like that but the costs difference between hiring a voice-over and a robot is significant.
Effectiveness Whiteboard Explainer Videos
Have you ever wondered why White Board Explainer Animation Videos are so effective?
Explainer Animation videos are engaging. Many people just love to watch them and keep their attention, especially while the watchers are hypnotised to watch the next thing unfolding for their own eyes.
The continuous changing of images and wonder what the next image will keep people on the screen and when you have a great voice-over to bring the best out of the animation you have won the visitor.
engaging
capturing attention
hypnotic to see words and images unfolding for your eyes
keep watchers focused due to the continuous changing images
voice-over to make the presentation even better
Whiteboard Explainer Advantages
There are other advantages as well as there is no need to be in front of the camera. Not all are happy to be on film and hiring actors can be just way too expensive.
Next to that, the entertaining factor of whiteboard explainer videos can be eye-catching and look way better than a slideshow.
The key is to engage the audience by explaining the concept of your product, your service or anything you want to tell.
no need to appear in front of the camera
no need to hire actors
entertaining eye-catching
more professional than slideshow videos
engage audience explaining a concept
Whiteboard Animation Video and SEO
When you think in search engine optimisation terms, ranking the video in the search engines is a great way to attract visitors and the longer the visitor watches the video the better it is for the ranking process.
Do not just add the video to the video search engines but also have it on your website, decreasing the bounce rate and that is a ranking factor.
rank the video in the search engines
add the explainer video to your website, blog
Whiteboard animation video software should be part of the everyday SEO Tools for Webmasters.
Whiteboard Animation Benefits
There are more benefits, I already mentioned the bounce rate but what about mobile users who are watching more and more video.
Adding a request to sign up for the newsletter boosting the email subscriptions. Email marketing is and stays hot.
When you talk to your friends, do you talk about that fantastic blog you read or the video you have seen? Video sticks in your mind and is therefore a great way to increase traffic to your site.
It was already mentioned on the Keenclick website but the video just says more than just the spoken words and with an explainer video the same words highlighted will give your visitors more and better information.
an explainer video on your website drops the bounce rate dramatically
mobile users just love videos
boost email subscriptions
video stick in peoples mind
get information in less time
Whiteboard Animation Video and 3D Avatar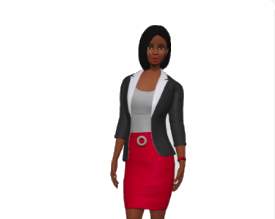 A very cool idea might be to combine one or more of the 34 amazing 3D Avatars telling your audience about the whiteboard story. This can be as an intro but does not need to be. We can place the avatar anywhere in the story.
For example, the avatar Keisha is eager to introduce your whiteboard animation video and we can give her a voice that you like.
You might even think that Keisha becomes part of your brand, figuring on your site like we have Hunter who is always hunting for leads.
Talk to us to discuss the options. Our contacting details are all over the place on our site.
Whiteboard Animation Video Conclusion
There are many benefits to have a Whiteboard Explainer Video on your website and if you are looking for such a video Keenclick Digital Agency is the right company for you to contact.